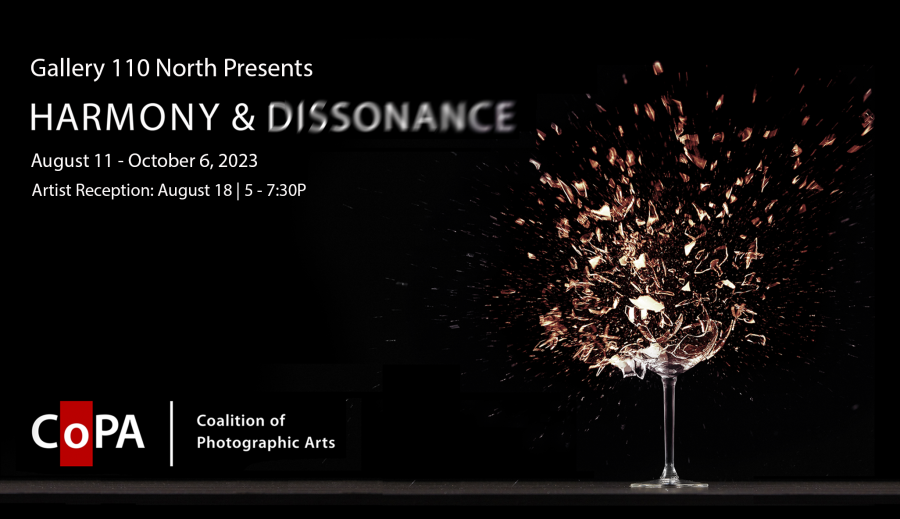 Thank you for submitting to Harmony & Dissonance
Your submission has been received.
NOTIFICATIONS
Artists will be notified by Sunday, July 16, via email and will also be listed on this page. These are the only forms of notification that will be issued for selections juried into the exhibition.
DELIVERY DATES | Monday, July 31 to Saturday, August 5
Gallery Hours: Tuesday to Friday 10A to 4P + Saturday & Sunday 12P to 4P
DELIVERY OF ARTWORK
CoPA and Plymouth Arts Center are not responsible for damage or theft of artwork while in transit. Work will be inspected at the time of check-in. Artists are responsible for delivery of the artwork to the Plymouth Arts Center and for collecting artwork from the Plymouth Arts Center in person or by proxy.
Gallery 110 North – Plymouth Art Center | 520 E Mill St, Plymouth, WI 53073
SUBMISSION CRITERIA
By submitting to this exhibition/competition, you agree to meet the exhibition criteria as explained below and to be responsible for delivery to and collection of your work from the gallery within the appointed dates and times.
CoPA, Gallery 110 North, and the Plymouth Center for the Arts reserve the right to disqualify images that condone hate speech, racism, and gratuitous violence.
By submitting work, you are agreeing to allow the use of your submitted images for use in promoting the exhibition and CoPA.
EVENT DETAILS
Jazz Crawl | Friday, August 11 | 4P to 10P
Artist Reception | Friday, August 18 | 5P to 7:30P
Comments & Awards | Friday, August 18  | 6P to 6:30P
In music, harmony is the arrangement and layering of musical notes and chords to a pleasing effect. Dissonance is a lack of harmony, tension or clash from the combination of cacophonous elements. Both are tectonic. The harmonious and the dissonant make up our unique understanding of the natural world. But when we take sound off the table, such as with a photograph, how do we tell the story of these ubiquitous yet intangible concepts? Is there a harmonious or dissonant grammar to visual imagery? Do harmony and dissonance mutually define one another? Does the presence or lack of one amplify the other? Is there light without darkness?
The opening of the exhibition coincides with the annual Plymouth Jazz Crawl which begins at the Plymouth Arts Center and expands to venues throughout downtown Plymouth. The presence of live music and the energy of the arts around this event are what inspired CoPA to select the theme Harmony and Dissonance.
Jurors: Paul Cebar and Ken Hanson

A recent inductee into the Wisconsin Advertising Hall of Fame, it has been said that anyone who knows Ken Hanson understands that he leads a life driven by ideas and curiosity, and he credits many influences for his approach to living and leading, including photographer-artist Steven D. Foster; designer Milton Glaser; those gathered at the Aspen Design Conferences; former boss at the Edgewood Agency, Lewis Friedman; the 1970s photography collective Perihelion; cultural anthropologist Mary Catherine Bateson; an early client John Constable; John Lennon; and his own son, artist, and photographer Harry James Hanson.
Ken is also a fine art photographer and filmmaker, currently working on several bodies of photographic work and a documentary film about photographer Art Shay. He is also a bass player in two bands, Panalure and Longacre.
Paul Cebar, singer, guitarist, and bandleader whose blend of African, Latin American and Caribbean music has rocked, swayed, and thrilled audiences since the mid-70s, is another iconic figure born in our backyard. Paul produced four LPs with his band Paul Cebar and the Milwaukeeans, and has earned equally impressive accolades with his project Tomorrow Sound. Cebar has made fans out of artists like Bonnie Raitt, Nick Lowe, and Joe Ely, who calls the Milwaukee singer-songwriter an "American original." According to Lowe, he's "the real thing — a proper soulful cat with the tunes, the chops, and the voice to swing this epoch back to its senses."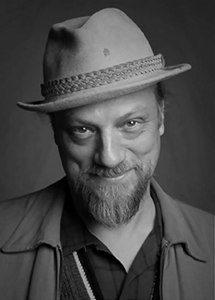 Hanson and Cebar bring a unique perspective to the judging process, combining their affection for a wide range of musical flavors with a keen understanding of what makes an audience tick. Ken adds an element of visual expertise to the judging process, which is sure to produce a tasty show!
FRAMING GUIDELINES
All artwork submitted for exhibition shall adhere to the following framing guidelines. Failure to do so may impact participation in the exhibition.
Framed work must include glass or Plexiglas, which should be of sufficient quality to prevent warping or waving. If glass is broken upon arrival, new glass will be fitted and the artist billed for the cost of replacement.
You may display work printed professionally, and to standards, on aluminum, canvas, linens, and woods.
Framed works shall be securely fitted within their frames.
Frames must be white or black (not gray, tan, off-white, etc.)
If matted, mats are to be clean and white (not beige, cream, off-white, etc.)
No plastic poster frames.
All works are to be wired for hanging.

no saw-tooth hangers
no unwired D-rings
no clips
no fishing line

Hanging wires are to be no closer than 2" to the top of the frame when pulled taut.
Wires are not to be attached to the clips that are holding the back of the frame together but should have their own support attached to the frame and not the picture backing. Taping or gluing the wire to the frame or board is insufficient.
CoPA and the Plymouth Arts Center are not responsible for pieces that are damaged due to improper hanging hardware or poor craftsmanship.
Frames that are chipped, scratched, dented, or otherwise imperfect will not be hung. Likewise pieces with mats that are not white.
Maximum width for individual pieces: 32″; 48″ for diptychs in one frame. Please contact

[email protected]

to discuss an exception.
Maximum Height: 60″
PICK UP DATE | Saturday, October 7 | 12P – 4P
If you cannot retrieve your work at the designated date and time, please make arrangements to have your work collected by someone else. Neither the gallery or CoPA is responsible for unclaimed work.
Email [email protected] with questions and comments.