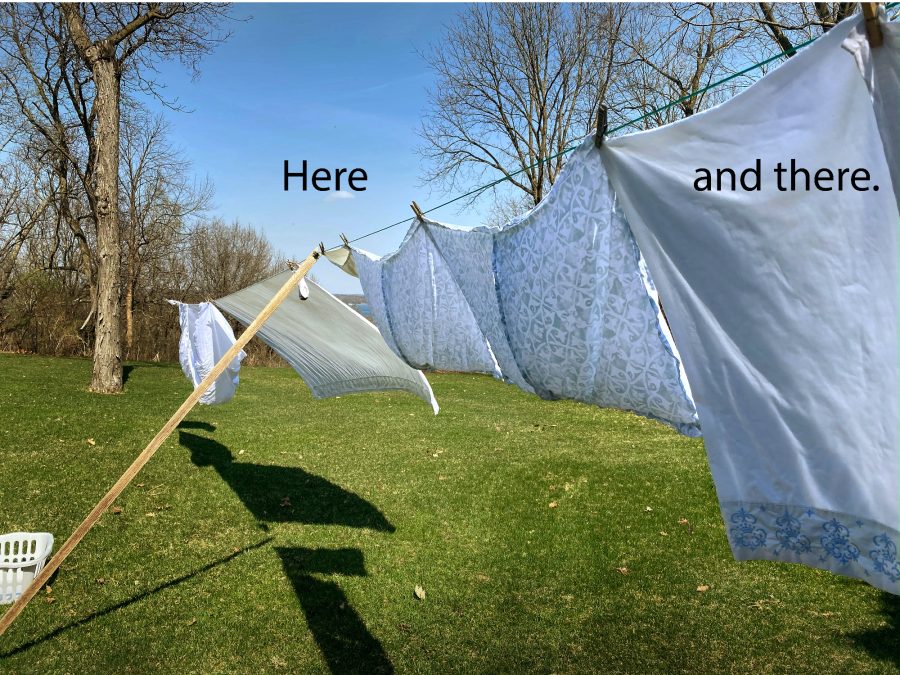 Helen's Day, Pam Ferderbar
2023 ANNUAL CoPA MEMBERS JURIED EXHIBITION:
Here and There

Opening Reception: Friday, March 3 | 5:30P to 8P
Comments and awards  | 6:30P
What is here and what is there? Prior to the pandemic, most people had a clearer understanding. Here was here, where we live, work and play. "There" was a physical target—different GPS coordinates. Now, "where you at?" is as much mental and spiritual as it is about latitude and longitude.
CoPA's 13th Annual Member Exhibition explores the optics of here and there.
Photographers are tasked with making visual representations of the intangible—creating images that ask more questions than they answer. Here and there is a broad concept that can be explored in macro as well as sprawling landscapes. What we have been through and where we are going provide the emotional, spiritual, and creative signposts for this visual journey.
EXHIBITION | Here and There
Friday, March 3, 2023 – Friday, April 7, 2023
ENTRY OPEN | Monday, December 12th at 12A
ENTRY EXTENDED | Thursday, January 26th at 12P
NOTIFICATIONS
Artists will be notified by Wednesday, February 1st via email and will also be listed on this page. These are the only forms of notification that will be issued for selections juried into the exhibition.
SUBMISSION CRITERIA:

How to Submit to CoPA Jazz Fest Exhibition
You must be a CoPA member to participate in this exhibition.
CoPA Members may submit up to three (3) entries.
New work only; images made since 2020 and not previously shown in a CoPA exhibition.
By submitting to this exhibition / competition you agree to meet the exhibition criteria as laid out below, and to be responsible for delivery and collection of your work to and from the venue within the appointed dates.
You MUST follow the naming convention for submission; any submission not meeting this requirement will be disqualified from competition and all fees forfeit. Read the above linked document (in blue) for instructions. (Example:  EMaddox_13thAnnual_Beyond.)

Limit your image size to 1200px on the longest side; images larger than this will be disqualified without notice and all fees forfeit.
JPEG / JPG files only, please. No other file type will be accepted.

Work must be mounted and framed in a clean, plain white frame with pristine plexiglass or glass. If matted, only clean white mats.
Work must arrived wired and ready-to-hang: NO Sawtooth. NO D-Rings.
Maximum Width: 32 inches
Maximum Height: 60 inches
NOTE: You MUST be logged in to view the submission form at the bottom of this page.
DELIVERY DATES | Monday, February 13th to Tuesday, February 21st
Gallery Open TUESDAY to SATURDAY 1P to 5P
Artists accepted into this exhibition are responsible for their work(s) being delivered to and collected from Walker's Point Center for the Arts.
Walker's Point Center for the Arts will take a 30% commission on all sales. They will process the sales and pay the artist within 30 days of receiving payment to Walker's Point Center for the Arts.
Any work not received by 5P on Tuesday, February 21st will neither be exhibited nor awarded and all fees forfeit.
DELIVERY OF ARTWORK
CoPA and Walker's Point Center for the Arts are not responsible for damage or theft of artwork while in transit. Work will be inspected at time of check in. Artists are responsible for delivery of the artwork to the Walker's Point Center for the Arts and for collecting artwork from the Walker's Point Center for the Arts in person or by proxy.
FRAMING GUIDELINES FOR ARTWORK EXHIBITED
All artwork submitted for exhibition shall adhere to the following framing guidelines. Failure to do so may impact participation in the exhibition.
Glass or plexi are preferable if artwork is covered. The product should be of sufficient thickness to prevent visible warping or waving. If glass is broken upon arrival, new glass will be fitted and the artist billed for cost of glass.
All framed works shall be securely fitted within their frames.
All mats are to be clean and white in color.
No plastic poster frames.
All framed works are to be wired for hanging.

NO saw-tooth hangers. NO D-Rings. NO Clips. NO Fishing line.

Hanging wires are to be no closer than 2" to the top of the framed when pulled taut.
Wires are not to be attached to the clips that are holding the back of the frame together, but should have their own support attached to the frame and not the picture backing. Taping or gluing the wire to the frame or board is insufficient.
CoPA and the Walker's Point Center for the Arts are not responsible for pieces that are damaged due to improper hanging hardware or poor craftsmanship.
If framed, images must be framed in clean, plain white or black frames. If matted, mats must be clean white. No exceptions. You may print professionally on other surfaces, such as aluminum, canvas, linens and woods.
Maximum Width: 32″
Maximum Height: 60″
Be sure to visit Studio MKE for your fine art printing needs and Creative Enterprises for mounting, matting and framing. CoPA members receive a 10% discount on services.
PICK UP DATES | Saturday, April 8th to Saturday, April 15th
Open TUESDAY to SATURDAY 1P to 5P
If you can not retrieve your work at this time please make arrangements to have your work picked up by someone else. Any unclaimed artwork will be donated.
Please direct all inquiries to [email protected]