Description
CoPA + Art★Bar 2023 Juried Exhibition
My Kind of Town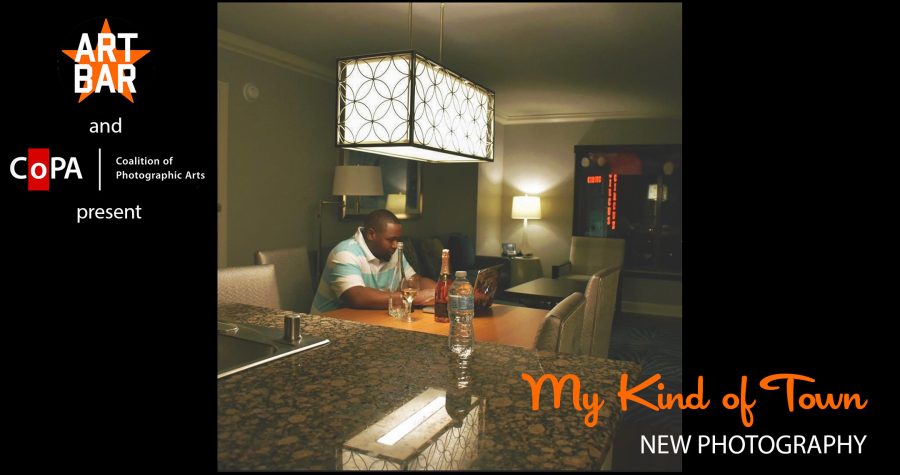 – Mario Brown
Opening Reception: Friday, July 14 | 5:30 PM
Comments and awards  | 8:00 PM
"Perhaps home is not a place but simply an irrevocable condition."
― James Baldwin
Don Krause, curator and owner of Art★Bar, has deep roots in Milwaukee, as do many of us. Our challenge for this exhibition is to consider that whether we live in a city or a small town, or have traveled abroad and felt a bond to our surroundings – what makes us impart to ourselves "this is my kind of town"?
NOTE:  Read and follow these instructions BEFORE you submit  How to Submit to CoPA+Art*Bar 2023 Exhibition Any entries that do not meet these specifications will be deemed ineligible for jury selection and fees forfeit without notice.
Submissions open: Wednesday, April 19 @ 8A
Submissions close: Sunday, May 28th @ 11P
Submission fee: $10 for up to five entries (open to CoPA members only)
Notifications:  Thursday, June 1st via email
AWARDS:
Don's Grand prize – $100.00
CoPA Board prize – a one year CoPA membership or one year membership extension.
Final Selections must be "Gallery Ready" for exhibition and sale as follows:
If framed – images must be framed in clean, plain white or black frames.
If matted – mats must be clean white. No exceptions. You may print professionally on other surfaces, such as aluminum, canvas, linens and woods.
All pieces MUST be equipped with a wired hanger on the back; no Sawtooth, or D-rings.
By submitting to this exhibition you agree to meet the submission criteria and accept delivery & pick-up requisites.
Art*Bar
722 East Burleigh, Milwaukee 53212
Your Submission is not complete until payment has processed.
If you encounter difficulties submitting via the website:
Take a Screen Shot of any error message you see.
Send the Screen Shot AND your properly named submissions to

[email protected]

Unnamed and Unidentifiable submissions received via the website OR via email will not be accepted and all fees forfeit.